About the Program
If you want to become a Grower Partner, fill out the survey application above.
What is the Grower Partner Program?
The Grower Partner Program is an initiative sponsored by the Bionutrient Institute (formerly known as the Real Food Campaign) and Bionutrient Food Association that empowers growers across North America by giving them access to high-quality nutritional information about their crops and the connection between management practices, environmental conditions, soil and plant health.
How is the data generated by this project used?
Calibrating the handheld Bionutrient Meter, which will eventually be used by consumers to non-destructively predict the nutritional density of food.

Generating an independent, geographically diverse public database of food quality across the supply chain, complete with crop management information, to better understand what drives nutritional density in food. See our Data Privacy Policy for more information.
What does it mean to be a Grower Partner?
Growers submit food and soil samples to the Bionutrient Institute Lab and share information about how those crops were managed using the BI SurveyStack App.
The BI has the capacity to accept up to 500 samples free of charge, and we are prioritizing grower partners who can help us fill in the data gaps in our database of farm practices and nutritional outcomes. Data gaps from our previous seasons capmpaigns include growers who use conventional practices, and farmers from these US geographic regions:
The South, Southwest, and Northern Rockies- All growers.
Ohio Valley, the Upper Midwest and Southeast, particularly Indiana, West Virgina, Tennessee, Minnesota, and Iowa.
The Northwest, particularly Oregon and Idaho.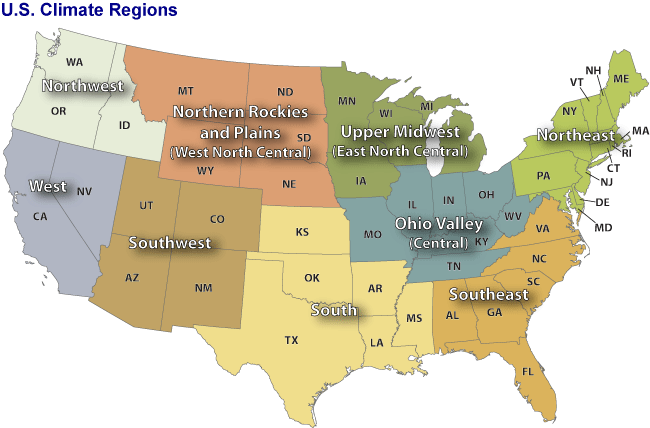 Growers that do not fit into these categories are still welcome to participate, and we may be able to process your samples free of charge depending on our crop targets. If we don't have funding to cover the costs of analyzing your samples, we can process them at cost: $200 for one submission, or $450 for three. A complete sample includes two soil samples and one of the following crops:
| | |
| --- | --- |
| Apples | Oats |
| Beets | Potatoes |
| Blueberries | Spinach |
| Bok Choy | Sweet Peppers |
| Carrots | Swiss Chard |
| Head Lettuce | Tomatoes |
| Kale | Yellow Squash |
| Leeks | Wheat |
| Mizuna | Zucchini |
| Mustard | |
What are the benefits of becoming a Grower Partner?
In return for their participation, growers receive a detailed report from the BI Lab on the levels of antioxidant, polyphenol, and mineral content in their produce and the total carbon, respiration, pH, total and Mehlich III extractables, exchange capacity and mineral content of the soil in which each food sample was grown. This information is indispensable to growers with a desire to understand how their management practices influence plant health, soil health, and crop nutrition.
We provide ongoing access to your information through our interactive data explorer tools, and you have the benefits of being part of a far-reaching community of growers working under similar circumstances, dedicated to a common goal of improving soil, plant, and human health.
How does the Grower Partner Program work?
As a Grower Partner, you will work with BI staff to create a custom crop sampling plan for your farm or garden. Our staff will provide access to online learning materials, including webinars and YouTube videos, that will train partners on the details of sample collection and using the BI SurveyStack App. The Real Food Campaign Lab will provide you with sampling supplies free of charge.
You will be asked to provide crop management information at planting and harvest using the . When your crops are ready to be harvested, the BI SurveyStack App will walk you through detailed instructions on collecting food and soil samples from those fields, and how to package samples for shipping. After the lab receives and processes your submissions, you will be able to view and interact with your data in the BI Web Portal.
What nutrition information will I receive?
Crop Nutrient Density
Soil Nutrition
Total Antioxidant content
Total Organic Carbon %
Total Polyphenol content
Soil Respiration
Total protein (for relevant crops)
Base saturation*
Brix
Soil Respiration
Total mineral content for: Mg, S, K, Ca,
Fe, Zn, P, Si, Al, Mo, Mn, Na, Ni Cl, Cu
Total and Mehlich III extractable*: S, P, Ca, Mg, K,
Na, B, Fe, Mn, Cu, Zn, Al
pH
Total exchange capacity*
*Only available for samples sent to Ann Arbor laboratory
Additional Grower Partner benefits
We use FarmOS tools to map fields within our managment surveys. FarmOS is an open-source farm management platform that gives farmers the capacity to control their own data. Members of FarmOS own their data and decide who they share it with. Grower Partners who use FarmOS can view their management data in a format that is intuitive and custom-designed for farmers.
In the future, all BI Grower Partners will have access to "digital coffee shops" that permit them to share and compare farm data with surrounding communities, as well as artificial intelligence or "AI-agronomists" that will provide regenerative management recommendations based on past management practices, soil and plant test results, etc. To participate in these programs, farmers will need to have their farm management data available in an electronic, shareable form, which FarmOS makes possible.
How to get involved in the Grower Partner Program in 2021
Fill out the survey HERE.
A Bionutrient Institute staff member will contact you to enroll you in the program and help you develop a custom sampling plan.
We will conduct training for Grower Partners on how to fill out management surveys and collect food and soil samples.
The BI will provide you with helpful tutorials and YouTube videos to help explain the process.
The BI will also mail you sampling supplies (pre-labelled sample bags, postage paid shipping boxes, etc).
Grower Partners submit produce management information and samples to the BI lab.
The BI lab provides you with detailed food and soil analysis reports.